Cartoon Maze of Sarah Ferguson taking bribes.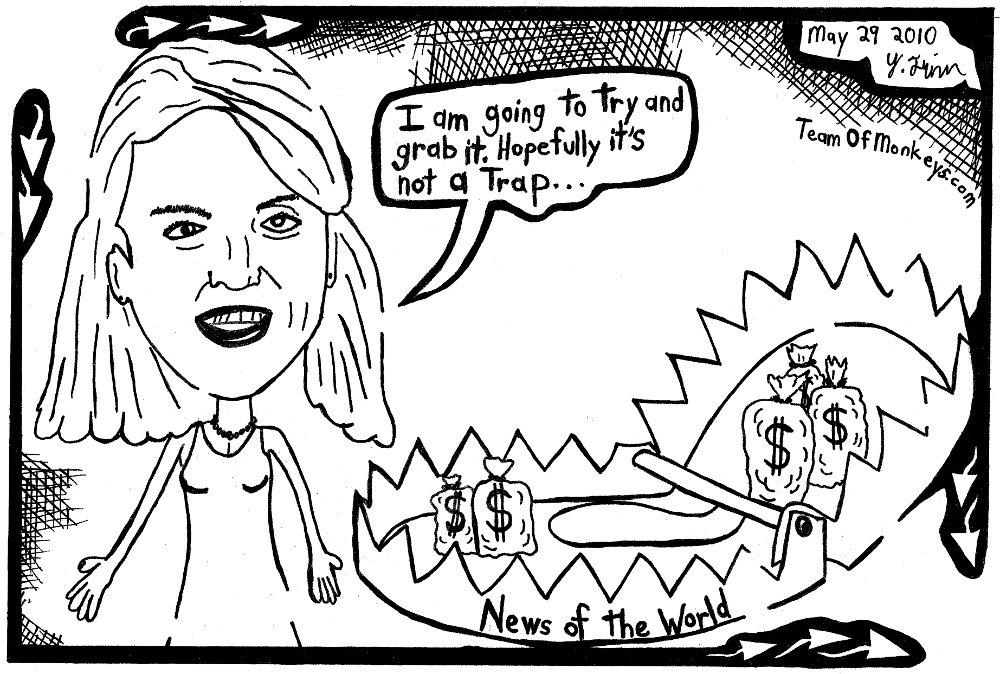 Cartoon maze of Sarah Ferguson thinking about taking money out from a bear trap which is labeled "News Of The World" and says, "I am going to try and grab it, Hopefully it's not a trap." Created by Yonatan Frimer
Click here for a printable, hi-res version of this maze
Click here or on the image for the solution to the maze.
Want more mazes? check out these maze links:
Political Maze on Go Comics
Team Of Monkeys Maze Cartoons
Ink Blot Mazes Maze Art
Maze art print-on-demand on Fine Art America
This maze topic in the news.....
Sarah Ferguson Caught in $750K Bribery Scandal
Sarah Ferguson
was caught on tape accepting cash from an undercover journalist in exchange for access to her ex husband,
Prince Andrew
, Britain's special representative for international trade and investment.
"Five hundred thousand pounds [approx $750,000] when you can, to me... [to] open doors," Ferguson, 50, says on videotape during ....
(Read More)